Wireless Solutions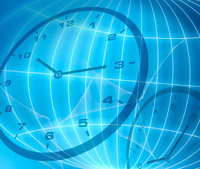 Functional Systems can help you achieve your business objectives with the most innovative synchronization solutions.
Synchronized Wireless Clock Systems
What if you didn't have to worry that your clocks were properly adjusted? What if you could save hours of additional labor hours by not needing to manually update clocks for Daylight Saving Time or when power goes out?
Functional Systems offers clock systems that ensure your time will be accurate within 300 milliseconds, even if there's a three-day power outage. That means class schedules, meetings or labor and delivery continues to run smoothly and on time. And with available reporting systems, you'll always have confirmation that your clocks are synchronized correctly.
Wireless Clock Products and Manufacturers
Click on the links below to visit or Manufacturer websites for more details about our specific wireless products: