Asset Tracking Software and Solutions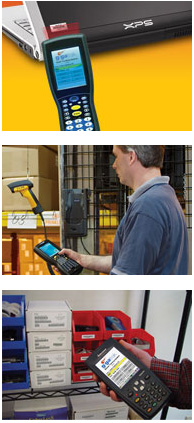 Asset tracking solutions from Barcode Technologies make it simple to manage your organization's valuable assets, from software and IT assets, to vehicles, tools, medical equipment, and more. Asset tracking allows you to instantly locate any asset, eliminating wasted time spent searching for missing items and unnecessary expenses to replace lost assets. Asset tracking software features an easy-to-use interface, keeping the data you need at your fingertips, without unnecessary complexity.
Functional asset tracking is available as a software-only solution, or a complete asset tracking solution including a mobile computer, for managing asset data in the field, and a barcode label printer for creating long-lasting asset tags. Asset tracking software is offered with one, five, or an unlimited number of PC client licenses.
Asset management solutions from Functional Systems are designed to meet the asset tracking needs of government agencies, educational institutions, healthcare organizations, and small to medium businesses.
Asset Tracking Products and Manufacturers
Click on the links below to visit or Manufacturer websites for more details about our specific Asset Tracking products: