Fire Alarm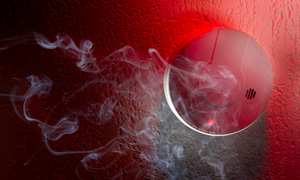 Functional Systems advanced fire alarm technology is your best choice to help secure buildings against fire while protecting lives, property, and critical assets. For over 30 years Functional Systems is a name you can rely on.
Functional Systems fire detection and notification systems and products protect new and existing structures, from small single-story to mid-sized structures and multi-building campuses. Functional Systems fire detection systems and devices are compatible with virtually every type of commercial, industrial, and institutional application including: offices, hospitals, schools, warehouses, airports, restaurants, and manufacturing sites.
Functional Systems provides UL-listed, manufactured to ISO standards, and powered by some of the most intelligently designed technology available in fire safety. Our systems and products provide facility owners, managers, consulting engineers and end users with the safest, most effective solutions for today and in the future.
Fire Products and Manufacturers
Click on the links below to visit or Manufacturer websites for more details about our specific fire products: